Welcome to the Greeley
Seventh-day Adventist Church
---
Worship Service Times
Sabbath School 9:30 A.M.
Worship Service 10:40 A.M.
- - - - - - - -
Weekly Events at Church

Last Day - Events - Shawn Korgan
Sabbath 4:30 P.M. to 6:00 P.M.
- - - - - - - -
Bible Stories in Scripture
Wednesday - 6:15 - 7:30 P.M.
- - - - - - - -
United Prayer Meeting
Tuesday 6:30 - 7:30 P.M.
- - - - - - - -
Directions to Church
---
About Us      Calendar         Bible Study      Sermons      ACS School       Online Giving      Contact Us      Links
---
Devotional from the Pastor
August 15, 2018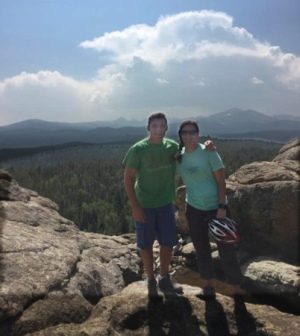 It's been an incredibly busy summer for the Logan family, but we are done with our travels for awhile.  We knew that this would probably be Abby's last summer that could be solely dedicated to family and so we purposefully planned a summer full of memories. It's hard to believe that this will be her last year of school which means that the others aren't too far behind.  It's definitely made me stop and contemplate where our true joy comes from.  My family brings me so much joy but when they're gone will I have developed a relationship with Christ that sustains me through all the changes and transitions?  Am I learning to depend on Him now so I can fall on Him during the lonely times ahead?  Each one of us has struggles, challenges, and changes in our life and we need to make Christ our first defense because He is the only thing that will ever remain unchanged.  Praise God for His faithfulness and mercy towards us.
This picture was taken up at Glacier View Ranch this last week during ministerial retreat.  What a beautiful view.  
--Grace
August 1, 2018
A Day with Jesus - Can you imagine if you could have spent a day with Jesus?  Our family has been reading through the book of Mark for family worships and we recently read chapter 5.  In that chapter Jesus delivers the demoniac, heals a woman who had a flow of blood for 12 years, and raised a little girl from the dead.  Wow, what an amazing sequence of events!  And that is just from one chapter.
In our worship discussion we talked about what is our favorite healing, or miracle that Jesus performed.  We had a wide array of answers of varying types.  It begs the question; what would it have been like to just spend a day with Jesus, to be around Jesus for just one day.  I can't even imagine experiencing some of the things that He did.  Then on top of everything we read about in the gospels, the Apostle John ends his gospel by saying, "And there are also many other things that Jesus did, which if they were written one by one, I suppose that even the world itself could not contain the books that would be written." Jn. 21:25
So, what is your favorite healing or miracle that Jesus performed?  What is your favorite story involving our wonderful Savior?  I suppose your answers would be as varied as my families were the other night, but that's just it.  Jesus was a man that touches all of mankind from all walks of life.  He lived in such a way that it would speak to anybody who would take notice of His life and who He was. 
Try taking your Bible and opening its pages to one of the gospels.  Start reading a chapter and allow yourself to go off in your imagination, and just go and spend a day in the life of Jesus.  You will be blessed and it may just open a whole new way of reading and studying the Scriptures.  After all, Jesus would love to spend the day with you.
July 10, 2018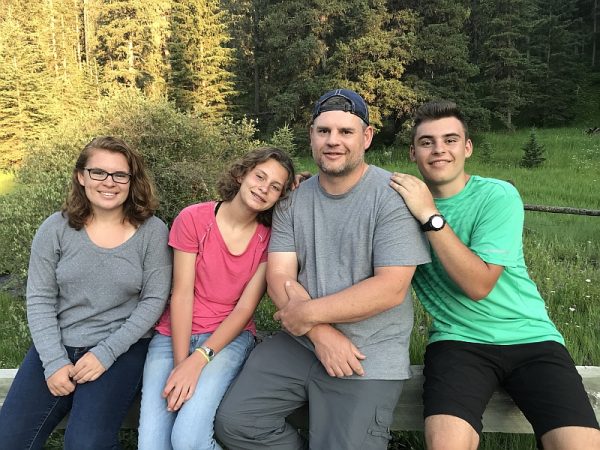 Unplug - We just got back from an amazing week in the Black Hills.  We take a week every year to go camping at one of our favorites places in the world.  There are only 8 campsites with a creek running through and nothing but trees to see.  It's quiet, relaxing and refreshing.  There's nothing to focus on but God, each other, and nature.  Now, I know not everybody loves the outdoors but this is one way our family loves to unplug.  There're no emails, no texts, no phone calls, no screens, no Facebook, no apps—just time to slow down, breathe easier, and make memories that will last a lifetime. 
How do you unplug? Do you unplug?  Our phones and screen time can take up so much of our time and I think it's a great thing to set boundaries when it comes to technology.  Technology is a wonderful thing and very useful but sometimes it can become consuming, a time waster, and even addictive.  I know I find myself going to my phone way too often.  You might be surprised by how much time you spend on your phone.  You can download an app called Moments that will track this for you.  It can be a real eye opener.
I just wanted to give some tips on how you might be able to unplug and be still.  When we're still it's so much easier to hear the voice of God.
1. Set your boundaries.  Sit down together as a family and talk about limits.  Our family doesn't allow phones at the table.  If we get a call or a text we let it go.
2. Use your airplane mode.  This allows you to have quiet time from your phone where no notifications will pop up.  If you don't allow the phone at the table when you sit down to eat, set your phone on airplane mode so you're not tempted to check it when a text comes through.
3. Have a "curfew" for your phone.  Set a time in the evening when you'll put your phone away.  It's a good idea to have an hour of screen free time before bed. 
4. Don't leave your phone in your bedroom.  You'll be tempted to look at it as soon as you wake up.  Put it somewhere else to charge during the night. 
5. Turn off notifications for the apps that you love to look at like Facebook & Instagram.
6. Take a fast.  We like to occasionally fast from our devices.  Sometimes for a few days or sometimes for a week.  We still take phone calls, look at emails and texts but stay away from apps and social media and screen time. 
These are just a few ways you can unplug.  What do you do to unplug?  I'd love to hear your ideas!
--GRACE