Welcome to the Greeley
Seventh-day Adventist Church
---
Worship Service Times
Sabbath School 9:30 A.M.
Worship Service 10:40 A.M.
- - - - - - - -
Weekly Events at Church

Last Day - Events - Shawn Korgan
Sabbath 4:30 P.M. to 6:00 P.M.
- - - - - - - -
Bible Stories in Scripture
Monday - 6:15 - 7:30 P.M.
- - - - - - - -
United Prayer Meeting
Tuesday 6:30 - 7:30 P.M.
Coming Wednesday, October 17, at 6:30 P.M.- New Series

Pastor Jason leads out in an excellent study series called "Biblical Response Therapy". This study goes into great detail of life changing principles for overcoming character weaknesses, addictions, and unwanted habitual tendencies.

About Us      Calendar         Bible Study      Sermons      ACS School       Online Giving      Contact Us      Links
Devotional from the Pastor
October 10, 2018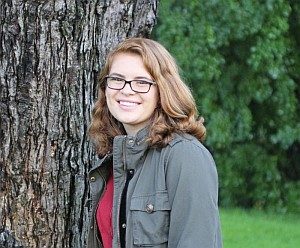 Joshua 1:9 - Have you ever experienced anxiety? As a human being, most likely you have. I know that I've had to deal with it more than I'd like. When I do get anxiety, I feel anything but safe. A fear wells up in my chest, crowding out my reasoning and convincing me that something terrible could happen at any moment. This anxiety speaks to me, telling me that I'm not enough, that I'm alone, that I'm in danger, that there's something wrong with me.
But it's lying. That's what anxiety is. It's a lie. We know this, because our Savior has given us evidence that we're safe in Him. The Bible is full of verses that give us promises to claim on this topic, but there's one of them that I like best.
"Have I not commanded you? Be strong and of good courage; do not be afraid, nor dismayed, for the Lord your God is with you wherever you go."
There is not a clearer way to express our assurance in Christ. There's not a more poignant passage that demonstrates how God is literally with us wherever we are. It doesn't matter if we are afraid. It's okay if we don't feel like we're enough. The anxiety in our hearts is crushed in light of the Glory of God. God is bigger than all of our fears, all of our doubts, and all of our anxiety.
Another passage states that God's strength is made perfect in our weakness. It tells us that we should boast in our infirmities because the power of Christ will rest upon us. What is anxiety but a weakness? And if a weakness, is it not truly our strength? God will shine through that fear and despair.
In my darkest moment, when I feel the claw of panic snaking into my veins and feel that I'm being overwhelmed; that is when I can turn to the Lord and claim the promise that He is with me wherever I am. That is when I know that I have no need to fear because He has already told me to be strong and courageous. That is when I know that He is my perfection.
Abby Logan
---
October 3, 2018
Pressing On - (1 Thessalonians 3:12-14) Not that I have already attained, or am already perfected; but I press on, that I may lay hold of that for which Christ Jesus has also laid hold of me. Brethren, I do not count myself to have apprehended; but one thing I do, forgetting those things which are behind and reaching forward to those things which are ahead, I press toward the goal for the prize of the upward call of God in Christ Jesus.
We must never become content or complacent in our spiritual maturity.  As is said here by Paul, we must always be striving for personal growth in our Christian Character.  To be content or complacent in these things is to say that I have arrived and have nothing more that needs to be changed in my character.
Another thing that Paul brings out which I believe is crucial to continued growth in the sanctification process, is that I must "forget" those things that are behind me.  If I'm continually being weighed down in shame and contempt for my past mistakes and weaknesses, my focus has turned to myself.  Therefore, I'm no longer focused on Christ, His sacrifice, and His perfect life.  2 Cor. 3:18 lays out a principle that by beholding we become changed.  If I only continually behold my sins and shortcomings they will be what rule and shape my life.  However, praise the Lord, if I focus on Christ and everything He has accomplished I will habitually become more like Him.